I have always wanted a piece of garden art for my front garden, and I had all these bits and pieces of glass what-nots laying around. So I started throwing together, designing a glass tower. Here is the result.....
I want to add a light so it shines in the dark, I think I can insert it in the big globe because that's really the only place I can put it.
I thought, maybe a solar light but it won't fit in the tiny hole.
This large globe is from an old crystal lamp which I took apart.
This base is my grandmothers old oil lamp. I tried to take the cap off to drain the old oil and the whole top broke off. But I saved it thinking some day I would use it.
Next up is an old candy dish I purchased at a garage sale for a dollar.
The bottom of this next piece is a candle holder from Goodwill. $1
The rest of the pieces are from the same lamp as the large globe. Crystals and metal pieces. Nice and rusty.
I had this cross laying around in my basket of "stuff".
All of this was cemented together with Gorilla Glue. I didn't connect the first metal section with large globe on up so it would be easier to carry. Now just where to put it ?
Here it is next to my pond. I put a light in the large globe and it looks beautiful at night.
Linking to these partays;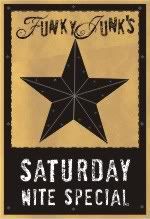 V.I.P. Garden Party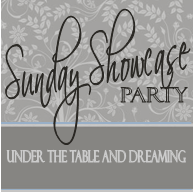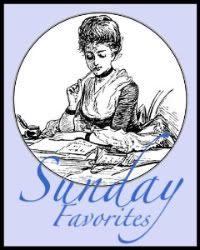 Brag Monday