I repainted my $15 Craigslist table. Originally I painted the top black. It had a fake wood grain on top and I hated it. But the size and character of the table was great. The black peeled off, so I repainted it Duck Egg Blue from Annie Sloane paints. Now I really love it!
This is the table with black top. I should of primed it first. But I love how the blue looks a lot better.
picture too dark.
I also bought a new camera since this photo was taken. Since losing my other one in the snow for a week, things were slowly deteriorating. Zoom, power switch, etc. So I purchased a Kodak z990,
Still trying to figure this out, but LOVE the 30x zoom!
Back to the table. I threw it back on Craigslist and have 2 bites on it. Hopefully tonite it will be sold!
Update, table sold Thursday nite!
Partying at these blogs;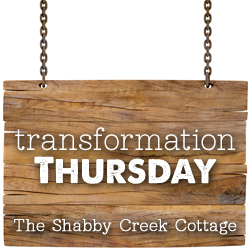 Jennifer Rizzos Show Us Friday